Are you looking for a way to make your supply chain more efficient? Do you want to generate more revenue, eliminate waste, and more easily meet the needs of your customers and clients? If so, you should take advantage of a business process assessment (BPA). 
With the various disruptions in the manufacturing industry and Global supply chains, analyzing and improving your processes can keep your customers happy and your business operating smoothly. Working with a professional team can help you get the most out of your business processes. Learn more about a Supply Chain Business Process Assessment below, and capitalize on the benefits.
What Is a Business Process Assessment?
A business process assessment is a specific examination of a businesses internal processes to identify areas capable of improvement. With this capability, businesses can quickly pinpoint what is working, what is not, and what they need to improve. 
The primary purpose of a BPA is to help organizations identify processes that they can make more efficient or effective. For businesses that rely on supply chain elements, this goes hand-in-hand with analyzing ERP systems to look for opportunities for improvement.
While organizations can perform BPAs internally, working with an independent third party with specific skills can be highly valuable. An outside company provides an unbiased look at the inner workings of your ERP system and processes.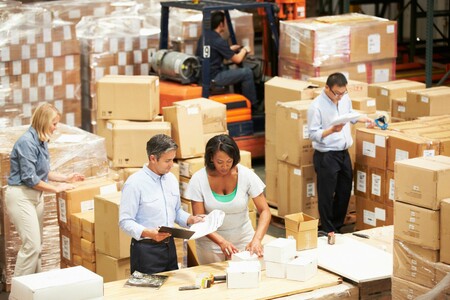 Benefits of Business Process Assessments
Work With a Neutral Third Party
One of the first benefits of performing a BPA with the help of a professional is that you will have a neutral third party working with you throughout. An outside perspective offers unbiased analysis free from prior knowledge of workarounds or personal preferences that come with an internal team.
Additionally, working with an outside team with industry experience offers a streamlined assessment experience. Organizations like Rangeline Solutions, a Nexer Group Company are familiar with various ERP systems and the KPIs that indicate success. 
Reveal Siloed Data
Siloed information in your supply chain increases the probability of error and other disruptions. It makes processes more time-consuming, so by the time the good data reaches the right people, it could be outdated or flat-out incorrect. A BPA can figure out where this siloed data is hiding. 
Connect Disparate Systems To Leverage Your Data
Information scattered across different programs decreases output, efficiency, and performance. If you have disparate systems in your company, you're likely working with outdated or incorrect data sets. With every point of manual input, there is a possibility of human error. 
A BPA from an outside perspective can reveal the points in the process that are bogged down or have the potential for inaccuracies when transferring data.
Create a Roadmap
Finally, a business process assessment can generate a roadmap you can use to improve your business. You can figure out what is working well, what is not, and what you need to do to place your company in the best position possible to be successful. With a BPA, you can create a roadmap for future success.
These are just a few of the many benefits you may enjoy if you decide to use a business process to help you analyze your company's internal operations. If you want to get the most out of this assessment, it would be our pleasure to assist you.
Rely on Rangeline for Your BPA Needs
If you want to get the most out of your business process assessment, work with a professional team with experience and expertise. At Rangeline Solutions, a Nexer Group Company, we offer business process assessments that can help you improve your company. 
We can provide you with powerful insights to improve your business operations, allowing you to stay resilient in the face of ever-shifting supply chain industries. It's difficult to make changes if you don't have the right information at your disposal. Allow us to help you get what you need to succeed. Contact us today to learn more about how we can assist you!